Our goal
We offer more than sentiment analysis.
Sentimenti extends beyond the well-known valence measuring.
Analyze emotions in any text in Polish. More languages will be available soon.
Sentimenti is the result of cooperation between linguistic engineering and artificial intelligence specialists that uses deep learning. Solutions implemented in our algorithms are based on the results of scientific research involving over 20.000 Poles.
The syntactic-semantic analysis allows to distinguish language units and establish emotive meanings of not only the words used in any publication but also of phrases and the entire text.
The emotional analysis includes 8 basic emotions and valence defined on two scales (polarization and stimulation) and can be applied to all words and meanings in Polish.
The results of our analyzes, presented as a report, give you the way to decide which emotions are shown in the text, advertising, speech or can be associated with the author of the text.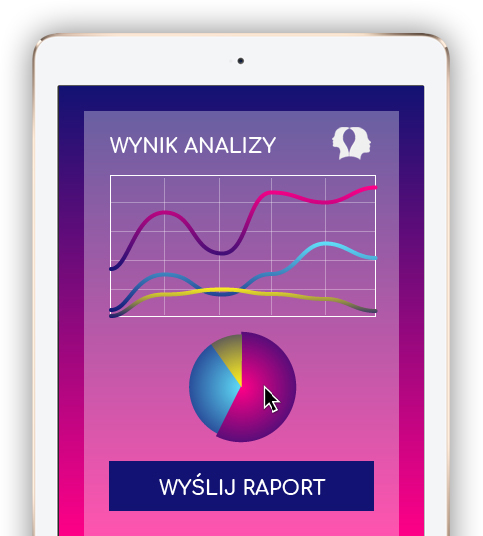 Our Team
Sentimenti project is the effect of cooperation between four professional teams:
psychologists, linguists, IT specialists and management specialists.
Applications
a few examples of applications we are working on. And there are many more …